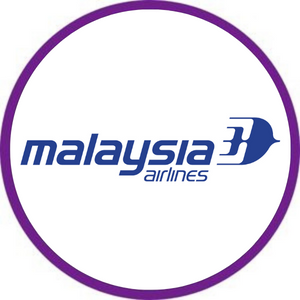 Malaysia Airlines
---
Book Malaysia Airlines, flying non-stop twice daily from London to Kuala Lumpur and beyond to the rest of Malaysia, Singapore, and Australasia. Malaysia Airlines' flagship LHR-KUL route is operated by the state-of-the-art and fuel-efficient Airbus A350, featuring its signature business suite, business and
economy cabins, to meet customers varied requirements.
oneworld:
As a member of oneworld®, customers can earn and redeem Avios and grow their Tier Points on
Malaysia Airlines flights.
Environmental Responsibility:
Malaysia Airlines is committed to achieving Net Zero Carbon Emissions by 2050, rising to the challenge
set out in the Paris Agreement and has implemented numerous initiatives and plans to meet this goal.
One of these is pioneering the use of SAF – Sustainable Aviation Fuel – in Malaysia and beyond its
borders. Malaysia Airlines has already celebrated two successful flights fueled by an innovative blend of
conventional jet fuel and SAF and looking to increase this even further.
In addition, measures like flight optimisation, fleet modernisation, rainwater harvesting, and sustainable
waste management, are examples of steps being taken now which are already having a significant
impact.
---